Recreation
TOURIST ATTRACTIONS FOR THE BLACK CREEK AREA
COVERING ALSO THE COMOX VALLEY AND CAMPBELL RIVER,ON VANCOUVER ISLAND,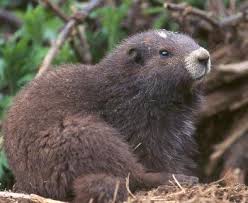 &nb
Vancouver Island Marmot
Miracle Beach Provincial Park
Saratoga Beach
Oyster River
Ocean and River Swimming
Whale Watching
Grizzly Bear Watching
Eco Tours
Saratoga Speedway and Go Carts
Birdwatching
Restaurants
Sea Kayaking
Seal Bay
Lazer Tag
Golf Course's 9-hole and 18-hole
Skiing Snowboarding
Strathcona Provincial Park
Horseback Riding
Crazy Golf
Scuba Diving
Moutain Biking
Hiking
Or just relax on the front lawn in a comfy chair and watch the world go by.
In the evening you can sit and watch the stars come out, with no city lights to spoil your view.
Local Amenities
Walk-in Medical Clinic
Esthetics Studio
Pizza and Coffee Shop
Food Store
Liquore Store
Salmon Point Restaurant and Bar
Chinese restaurant
Pub with Restaurant
Gas station
Hair Salons
Also we have a local Post office
Coffee Shop, with yummy Ice-creams,
Craft Store Black Creek
Boarding Kennels for cats and dogs
And we have Farmers Markets nearby offering a lovely touch of the country.
Comox Valley Restaurant Guide www.comoxvalleyrestaurants.ca